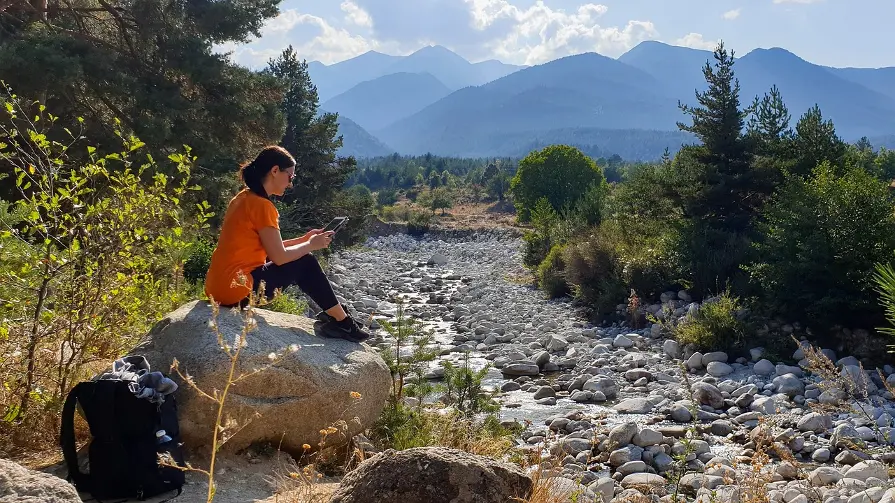 Do you have a remote or virtual job that allows you to work anywhere in the world? Are you bored of the daily routine and want a change of life? Would you like to live the experience of living in a country with a tropical climate? Costa Rica may be your best option.
Costa Rica is opening its doors to foreigners, who wish to live in Costa Rica, and who have a virtual job, so they can live their "Pura Vida" experience, through the Digital Nomad Visa.
The Digital Nomad Visa in Costa Rica is a special work visa granted to foreigners who wish to work in Costa Rica as digital nomads. This visa is designed for those who want to live and work in the country for an extended period of time, while enjoying the natural beauty and culture of Costa Rica.
 The Digital Nomad Visa in Costa Rica allows foreigners to work independently online or for a foreign company remotely. This visa also offers tax and social security benefits for those who obtain it.
Costa Rican digital nomads can enjoy a unique and flexible lifestyle, with the freedom to work from wherever they wish without the need to obtain special permits.
Some benefits of the Digital Nomad visa are:
1. Establishment of a Legal Status: The digital nomad visa allows you to obtain a legal status to reside in Costa Rica for one year, allowing you to perform remote jobs and freelance work.
2. Simple application process: The application process for the digital nomad visa requires only the presentation of a series of documents and the payment of the corresponding fees.
3. Flexibility to work from anywhere: The digital nomad visa allows you to work from anywhere within Costa Rica, without the need to stay in any particular place. This means that you can work from your home, a coffee shop or any other place.
– Foreign income tax exemption: holders of the digital nomad visa will be exempt from income tax for the first 5 years after obtaining the visa.
– Real estate tax exemption: digital nomad visa holders will not have to pay property taxes on real estate, such as houses or cars, for the first 5 years.
 – Exemption from excise taxes: digital nomad visa holders will be exempt from taxes on the purchase of goods and services for the first 5 years.
Tax exemption on the purchase of luxury goods: digital nomad visa holders are entitled to tax exemption on the purchase of luxury goods, including vehicles, furniture, and household appliances, provided that the total amount of the purchase is equal to or greater than $10,000. This exemption is valid only for goods purchased in Costa Rica.
It is recommended to contact expert immigration lawyers, such as the lawyers at AAC-Attorneys, who will make sure that you obtain your digital nomad visa, easily and quickly, without having to worry about bureaucratic procedures, while you enjoy the culture and experience of Costa Rica.